Carrie Rollins
Salon Owner
Our hope is that your time at Dark Horse is like the golden boomerang – once here, you will always come back.
Paula Olson
Salon Manager & Executive Stylist
Original La'James – 2011, Certified AVEDA Color Educator 2014
Worked New York Fashion Week 2017, 2018, 2019
I love listening to peoples needs so I can give them a low maintenance look to suit their lifestyle.
Branden Drown
Executive Stylist & Dark Horse AVEDA Ambassador & Educator
Douglas J Aveda Institute Chicago – 2013
Civello Chicago Haircutting & Styling Apprenticeship
Hairdressing has been my goal and passion from a very young age, and it feeds my soul to know my guests have the hair goals they've wanted forever.
Flip your hair and walk these streets as the most beautiful version of yourself! Bonus points if you wanna talk about Lady Gaga & Gossip Girl. Single dog dad of one.
Lindsay Duer
Executive Stylist
AVEDA Fredric's Institute – 2007,  Aveda Certified Stylist for 13 years
"I work one on one with another human being and the object is to make them feel better and to look at themselves with a twinkle in their eye."
– Vidal Sasson
Jen Larsen
Executive Stylist
EQ School of Hair Design – 2007
My passion lies in hair cutting, but I love a good color too! I am a busy mom of 4 kids – when i'm not working, you can catch me doing all the mom stuff!
Kristin Schmitz
Designer IV Stylist
Capitol Hairschool – 2007, Aveda Certified Stylist for 13 years
What I love most about my career is making my guest feel comfortable. Getting to know peoples lives and enjoying all different types of conversations make my day!
I love doing color and big transformations – Finding looks that are flattering and manageable, but at the same time offering change and thinking outside of the box.
In my free time I enjoy being with my son, hanging with my dogs, traveling, eating different kinds of food, cooking, the outdoors and staying active…and Cardi B!
Marissa Kettler
Designer IV Stylist
AVEDA Institute Des Moines – 2015
Pete Beveridge
Designer IV Stylist
Aveda Certified Stylist for 25 years
A fun-loving hippie that has a flare for hair and the outdoors.
I am a health nut who loves gardening and being a dog dad to a beautiful rescue dog.
Kyanna Maynard
Managing Designer III Stylist
Xennon Academy – 2015,  Aveda Certified Stylist
Executing a customized look that all my guests can recreate at home, is my #1 priority. I want you to feel and look like your best self.

I love staying on top of my education and consistently challenge myself behind the chair. Outside of the salon, I love spending time with my husband & our young son. We have a miniature dachshund, Charlee (who I might be obsessed with)
Fun facts about me: My favorite food group is baked goods and my husband and I eloped on a mountain
Janaye Lovely
Designer I Stylist
Xenon Academy – 2017
I specialize in blonding. I love a good blonde, and every time I do one my heart jumps for joy.
Outside of work you'll find me being your classic dog mom, plant mom and number one auntie. Some fun facts about me: I drink way too much coffee, I make up my own words and sometimes sing at the shampoo bowl… so if you're down for that I think we will get along just fine.
My goal is to be your number one hype woman in my chair. You will leave feeling fun and fresh each time. Come hang with me for the day and let's be friends!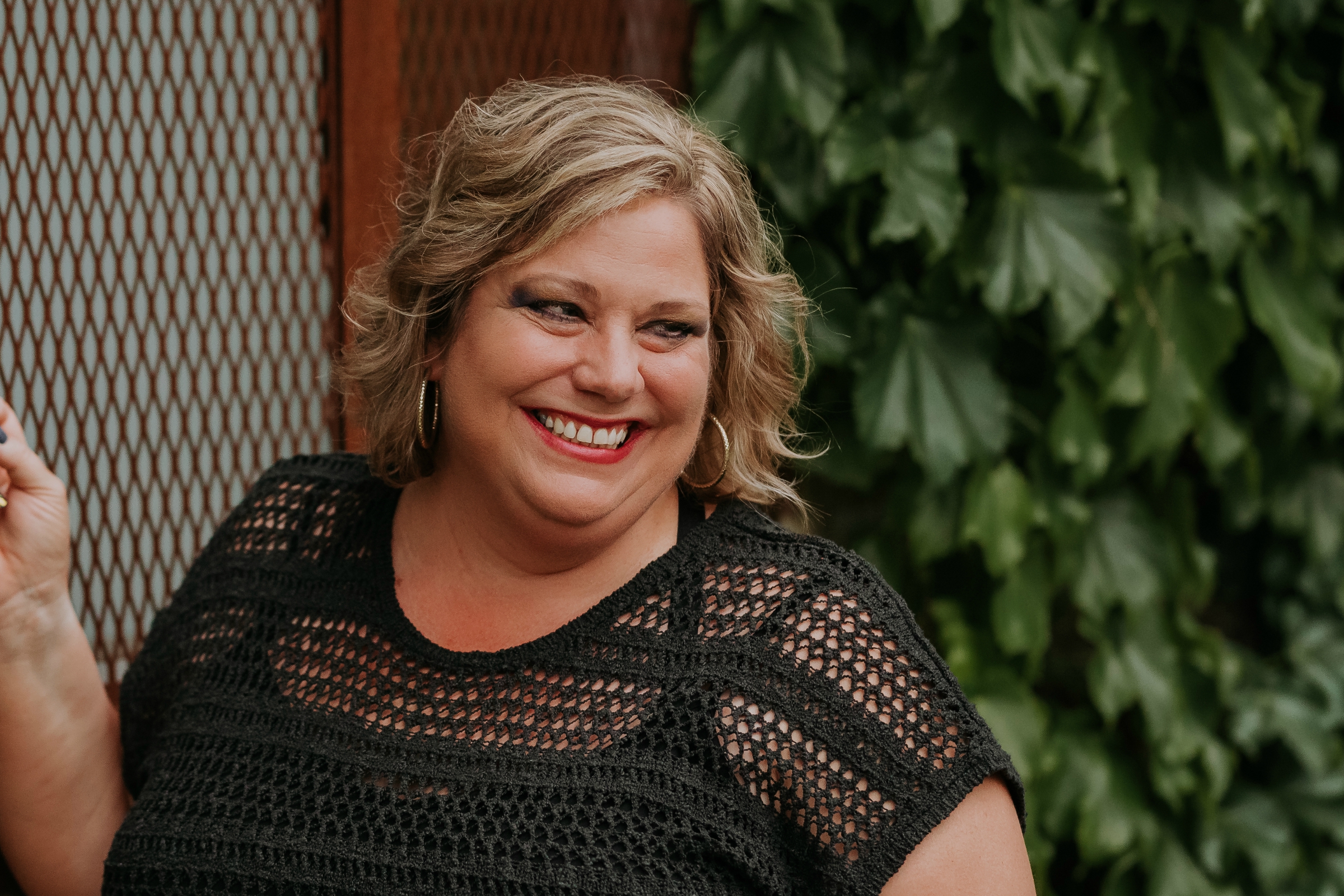 Jodi Vermilyea
Licensed Massage Therapist for Over 25 Years
Dr. Welbes College of Massage – 1991
I have always had a passion for helping people. As a Licensed Massage Therapist of 25 years, my job is very rewarding and allows me to do just that. Bring me your tired, weak sore bodies and let the transformation begin. I like to live life to fullest and love helping people do the same by helping them be at their physical best.